Rent a Self Storage Unit in Madisonville Kentucky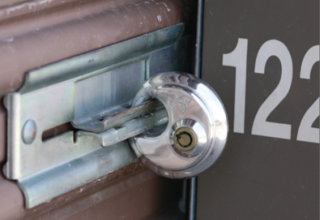 Browse our available units. You can book a unit online by selecting the size and payment option and then clicking the rent now link. If you need help please call: (270) 825-3376 for assistance.
There shall be no refund on any monthly rental for a lease agreement terminated before the end of the month.
Available Unit Types to Rent
Size

Length/Width/Height

Photo
Description
Main Street 5x10's (5.0x10.0x10.0)
Main Street 6x10's (6.0x10.0x10.0)
Main Street 10x10's (10.0x10.0x10.0)
Dulin Street 10x12's (10.0x12.0x10.0)
Main Street 10x12's (10.0x12.0x10.0)
Mobile Units- 8x16's (8.0x16.0x10.0)

If you need us to drop off the unit there will be an extra $100 fee. Also, there is a $100 fee to pickup the unit.

Main Street 10 x 14's (10.0x14.0x10.0)
Main Street 10x15's (10.0x15.0x10.0)
Dulin Street (10.0x20.0x10.0)
Main Street 10x20's (10.0x20.0x10.0)
Dulin Street (10.0x24.0x10.0)

Requires 2 locks
Combined with 301

Dulin Street 10x24's (10.0x24.0x10.0)

These units have doors on both sides of the building for easy access to your goods.

Main Street 24x10's (10.0x24.0x10.0)

These units have doors on both sides of the building for easy access to your goods.

Main Street (10.0x30.0x10.0)

These units have doors on both sides of the building for easy access to your goods.

Main Street (20.0x24.0x10.0)

This unit has 4 doors and requires 4 locks

Apartment (100.0x100.0x10.0)